Gifts for Libra – Going Deep Into Libra's Soul
What if I tell you that choosing gifts for Libra is easy? Because if there's a Zodiac sign that strictly knows what a gift they want, that's the Libra! But is it always true?
When we had to choose a gift for a friend, a huge number of questions arise in our heads. What to choose, whether they will like it, is there a need for the present, is it appropriate, does it match the personality, etc., etc. Hesitation takes us a long time. We want something cool, affordable, stylish, beautifully suited just for "our" Libra.
To help with decision-making, here I suggest you different options for gifts for Libras based 0on their complicated personality. Why? Because each of the 12 zodiac signs has its own peculiar quirks. And I know a lot about these quirks since most of my closest friends are Libras (which fact proves that Taurus and Libra make good partnership and friendship, though).
What's Good To Know When Choosing Gifts for Libra?

Libra, (a.k.a. The Scales), is the 7th sign of the Zodiac, for people born between September 24 and October 23. Here are some traits of the Zodiac sign:

Characteristics: cardinal, male, positive
Motto: "I balance."
Planet: Venus (same as Taurus')
Element: Air
Favorable partnerships: Aries, Taurus, Gemini
Unfavorable partnerships: Cancer, Virgo, Scorpio, Capricorn
Happy number: 6
 Day: Friday
Season: Autumn
Color: Blue, Light Blue
Stone: Aquamarine, topaz, rock crystal, tourmaline bright
Let's Go Deep Into Libra's Personality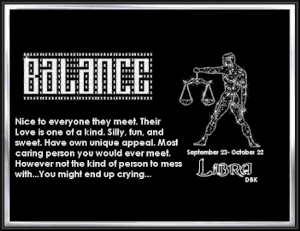 Balanced
Libra strive to create a balance in their life more than any other  Zodiac sign. They need and seek for harmony and peaceful environment to deal with the hectic world. If there's something that drives them crazy. that's the chaos in all aspects and sudden changes, too.
Social butterfly
Social contacts and relationships with people are extremely important for the representatives of the sign; without them, they would not be comfortable in their shoes. As a real introvert,  I do really admire their sociability, charm and easy-going. Their opinion matters all the time and they are not afraid or embarrassed to speak it load. Concerning gifts, they would never feel uncomfortable to share with you they wish and needs. So more listen and less guess.
Love, harmony, and art are important for Libras. If you know Libra well, you'd know their belief – without these 3  virtues, human existence is unthinkable.
Indecisive
Libras are one of the most indecisive sign in the Zodiac. I don't know what's the reason for the uncertainty and contingency –  it's either the reluctance to be hurt or inability to say "no". Or they are torn between doing the right thing (or what their razor-sharp brain says) and doing what makes them happy (or what speaks their big heart). My 3 closest friends are Libras and trust me – I know a very strong opinion about this so typical characteristic.  Analyzing. Overanalyzing. Hyperanalyzing every single aspect of any case and situation. So forget about quick decisions, especially when having A or B options. (by the way, we Tauruses are so alike….).
Strong-opinionated
They have a strong personality, strong opinion, high ego and it's quite typical to feel as being the center of the world. So if something went not in their way, the Scales would change the direction, meaning their usually calm mood. As if with just one hit of a button they become from a loud, noisy and joyful person into grim and gloomy.
Loyal
They are great friends and strongly tolerant to different personalities. They are natural, generous and devoid of any pettiness and possess an innate sense of justice. But the compromises won't be eternal. If disappointed by someone, it would be forever and ever.
Duality
There is a paradoxical contradiction – The Libras can be a long time hyperactive – tireless and energetic. Then after falling into a state of inactivity and lethargy while rested. And again rush active and steadfast. And one more thing – they prefer to listen other people sharing feelings and secrets rather than speaking about their own stories.
Representatives of Libra are talented organizers and have a constant need for recognition. Their element is air, so remember they are creatures of intellect and imagination.
Libra Man
Libra Man is a wonderful companion. His charming style and behavior, unconventional and sometimes crazy ideas make male Libra amazing partner. Their well maintained elegant appearance and their wonderful sense of humor and jokes charm women. Besides the admiration of the outside world, the male Libra needs diversity. They are skillful masters of flirting, but not with people who like to commit. Do not forget that Libra is ruled by Venus, the planet that determines magnetism as Libra flirts…
Libra Woman
Elegant, exquisite taste, appearance and always dressed elegantly and aesthetically. Libra woman easily and quickly turns male heads. Like men born under the sign of Libra, the female Libras are not quick in their decisions of any kind -everything is weighed all "for" and "against."
The Libra woman loves to do everything in pairs and is always seeking balance and mediation. This zodiac sign is ready to make many compromises and therefore not so able to set boundaries.
Famous people born under the sign of Libra
Brigitte Bardot, John Lennon, George Gershwin, Eleanor Roosevelt, Marcello Mastroianni, Mahatma Gandhi, Nietzsche, Oscar Wilde, Truman Capote, Toni Braxton, Montgomery Clift, F. Scott Fitzgerald, Annie Leibovitz, Thomas Moore, Olivia Newton-John, Gwyneth Paltrow, Luke Perry, Susan Sarandon, William Faulkner, Franz Liszt.
Watch more: 
Gifts for Libra
As you can notice, I love Libras. They are an unusual sign that deserves classy gifts. Wrap the gifts elegantly and they will be all more appreciated. The actual act of opening the gifts is part of the attraction for Libra.
First, I feel obliged to share with you that Libras love choosing their own gifts. Not because they don't trust their friends, but they know exactly what they need. In most cases, it comes to anything related to their work and love to beauty, art, and fashion.
Libras are traditionalists. They don't really like exotic gifts or complicated devices or gadgets with too descriptive instructions (especially in a foreign language). Anyway, a beauty device will be appreciated but make sure that instructions are easy-understandable, the device is easily maintained and it is not something that will take two days to assemble.

At the same time, Libras like practical gifts that immediately come into use. As they love fashion, a great luxury and fashionable clothing could be nice gifts for Libra. Well, being honest, I personally prefer not buying clothes. Just in case you decide to buy a dress, shirt or shoes as gifts for your Libra anyway, these should be seasonally adjusted so that the Libra immediately could show off.
Best gifts for Libra are pieces of art – a picture album or just a selection of reproductions of famous artists, antique or service subject of contemporary art. Well, the taste for Art is so individual that you must know the person really really good to choose the right kind and type of art. So maybe tickets for exhibition or an art performance would be highly appreciated art gift (just make sure they are actually interested in such an event).
A gift certificate for a local renowned designer would not be sniffed at, nor would designer bed sheets, jewelry boxes or chests.

Gift for Libra That You Should Avoid
I always restrain from some knickknacks for around the home. For all of my Libra friends, those are just useless dust-keepers, therefore non-valuable. Of course, there are some tiny exceptions for useful knickknacks that come in pairs – like luxury ( and beautiful, no doubt!) candlestick holders, silver photo frames or twin book holders will delight Libra women. Expensive porcelain tea/coffee set too. Just remember – keep minimalistic.
Beauty & Luxurious Gifts for Libra
Oh Yes ,gifts of Beauty! But first understand what your Libra finds beautiful. I told you – Libras tend to love beauty and comfort. They spend their live seeking peace, harmony, balance. They want to find the perfect balance in life so they can beat the stress of everyday life.
The ideal gift for a Libra woman is anything that is beautiful and classy. And this is not something so personal like perfumes or jewelry. It's about piece of art – like a Persian rug, a potted geranium or an antique vase.   Or a subscription to a fashion magazine, a popular book, painting, piece of art. Or simply tickets for exhibitions in galleries and cultural events, that feature a deeper understanding and interest.
Fine Foods 
Libra loves fine foods. A night out at an exclusive restaurant would make them the star of the evening. If you manage to order an impressive birthday cake, strictly personalized, then your Libra will put you at a higher level among all other friends.
Good chocolate is always a must!
Music Gifts for Libra 

Music is the food foro the Libra's soul. You can't go wrong with a collection of their favorite tunes or concert tickets (get two, because they would never go alone). A great gift is a music uploaded on a luxury USB flash. I'm not sure which would be more appreciated and impressive – that luxury flash drive or the mp3 selection with their favorite music. Another options is buying a MP3 player like this one:

Pampering The Libra

Libras love pampering. They spend a good portion of their time focused on themselves. So giving some extra special time and pampering is always valuable. Spend the day doing things that they enjoy, or give them a day to be pampered with spa procedures. (Again – for the whole gang or at least for two people) They will appreciate being put first and will feel rejuvenated by the end.
Delicate Jewelry Gifts for Libra

There are few women who do not like jewelry. But the charming Libra is certainly not one of them. However when buying jewelry for female Libras, go for something that is elegant and sophisticated instead of chunky and ostentatious. If you prefer to stick to the jewelry gift idea remember this – Libras love shiny objects. I am never wrong when choosing Swarovski crystals or other classy jewelry with a shiny stone.  Classy here doesn't mean breaking the bank account. Instead she would go for adornment that add a sparkle to her already shimmering personality and not anything that overpowers it.
A silver filigree bracelet or a pair of small diamond ear studs would please her much more than a shiny gold necklace or finger rings set in massive stones.
Appeal to Libra Social Nature
One of the most noticeable traits of a Libra is their charm, natural social skills. That makes both male and female easy-going and extremely popular among friends and acquaintances.

Feed Their Party Hunger
So one of the best surprises you can give on a birthday or celebratory occasion is to throw a party. Invite all her /his friends – I am sure,there are plenty – and let Libra revel in the merriment. If this seems too much trouble, treat Libra to a night out in the town. Invite a few common friends over and go visiting  favorite restaurants or cafes throughout the city, have a drinking tour and finish at a classy night club.Go go go!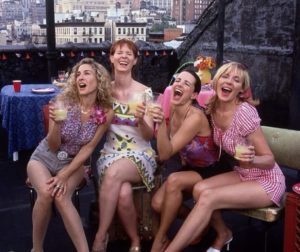 Also consider getting dressed up and spending a special night at the theater, symphony or the opera. In keeping with the aesthetic tastes of the Libra personality, any event organized around high culture is something that will be appreciated for sure. The special treatment is the focus key here. Forever and for always.
Gifts for Libra Men:
A whole weekend in a city he wants to visit
Silk or designer tie
Tickets to the opera, theater or other art event
Shaving kit, especially if it is vintage
Biography of someone he admires
Fondue kit with recipes
Gifts for Libra Women:
Romantic dinner at a lovely and classy restaurant
Tickets to the opera, theater, exhibition, performance or another art event
Limited edition jewel
Art book
Towel kit/ dressing gown
A weekend at a spa
Designers make up kit
Tea set
Diamonds or pearls earrings
Fine picture frame
Chocolate gift basket
Subscription to a fashion magazine
A popular book
Gift Card
Some other suggestions:

Get ready for this September – October party to celebrate your Libra birthday! Get on your happy face & mood and bring smiles with one of these gifts for Libra!
I'd be happy to know what a gift did your Libra fellow make happy?Share your thoughts or hit me a  mail by clicking here.