From the astrological signs, through the color preferences, to fruit passion, clues to our personality, tastes, and tendencies are all around us! Find apricot lovers around you and reveal their personality to get some cool traits who are you really dealing with.
If you know somebody who is drawn to the fragrant apricots,  read on and reveal some precious information to help you out with gift choices. With a little imagination and inspiration, you can certainly include the apricot theme as an essential part of a birthday gift for those who celebrate their birthday on 9th Jan and all the apricot lovers around you.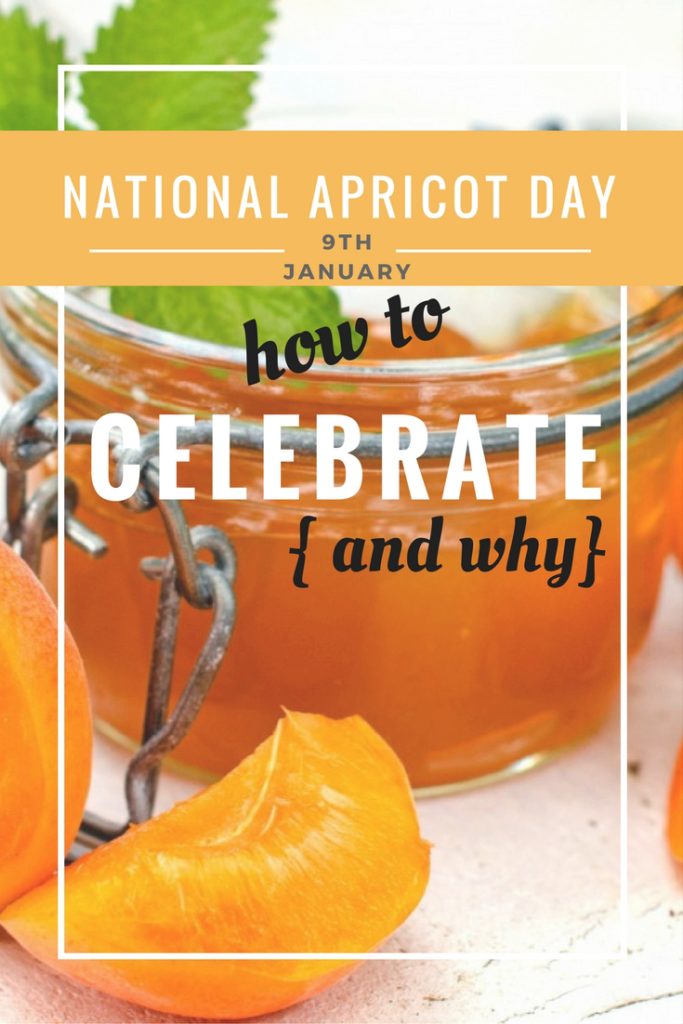 9th January 2017? Why Is That?
Because it is the National Apricot Day!
Apricot lovers from all over the United States observe National Apricot Day every year on January 9th. To celebrate properly the special day, it is way too boring to go, buy and eat some fresh, frozen or dried apricots (all variations are both extremely yummy and healthy).
Then why not prepare apricot-themed day?
Try a new tasty apricot recipe ( I am not good at preparing sweeth yummies, but I found the easiest recipe – apricot chocolate-dipped dried apricots – check recipe here ), buy that enchanting fragrant apricot body oil or shower lotion, pour a glass of Barack apricot brandy, have a hot bubble bath full of apricot bath fizzles, with the super easy and refreshing apricot face mask applied on your face (IT IS really easy – check below how to), relaxing in the dim light of an apricot and vanilla scented soy candle. It is true, though, it is not the apricot season, but still you can be creative! You can even plant an apricot tree!
Apricot Benefits (or Why Apricots Deserve A Special Day?)
Apricots are found all over the world but originated in North-East China. The apricot was later introduced in North America when English colonists settled in Virginia. It is thought that the word 'apricot' originated from Latin, meaning "precious". And that's what apricots are – precious by all means!
Apricot lovers know that a single cup of apricot halves contains 60% of the daily allowance of Vitamin A, 26% of the daily allowance for Vitamin C, plus also Vitamin B-6, Magnesium, Iron and Calcium (great for the pregnancy diet). This fruit can do miracles with  skin, eyes, heart so here's a list of its amazing benefits:
beneficial for your eye health as a rich source of antioxidants.
good for your heart (due to Vitamin C high levels and dietary levels).
keeps you hydrated:  half a cup of apricot provides the body with 10 % of the recommended amount of potassium.
has skin-replenishing effect:  Face masks and scrubs starring fresh apricots endow you with radiance. Simply puree two ripe apricots, stir in some fresh plain yogurt and add a few drops of olive oil for deeper hydration. Apply the mask all over your face and neck. Wash off with warm water after 10 minutes.
keeps a smooth digestion because of the high amount of pectin, a soluble fiber, which helps in the treatment of constipation.
 keeps you fit: At just 17 calories a piece, apricots deserve a prestigious place in your weight loss diet. Besides, they are rich in fiber, which makes them a satisfying snack that keeps you feeling full for a longer time.
protects from anemia as an excellent source of iron and copper (which helps absorb iron), leading to better blood flow and more energy.
Why Should You Care What Someone's Favorite Fruit Is?
The 3 main reasons come to my mind immediately:
According to Fruit Astrology, favorite fruit reveals much about someone's personality
If I know someone who craves for apricots, I may incorporate the apricot theme in any of the gifts when necessary
Dessert choice for a lovely dinner is one of the hardest things to consider – you have to think for many things like preferences, allergies, types, …so if I know my guest is an apricot lover, that means I have I clue! It will help me out with the choice of a dinner dessert, right?
Oh, wait, I just mentioned Fruit Astrology… but what is that?
FRUIT ASTROLOGY
or What Does Your Apricot Passion Says About Your Personality?
The fruits and zodiac signs or fruit astrology has made its appearance in Japan over 2,000 years ago! It is a theory that states that your favorite fruit reveals some of your nature and personality characteristics. I haven't researched its accuracy, but hey!, at least it is a fun way to get an idea of someone's personality and help out with communication and understanding.
You just have to identify the fruit someone craves and find out what it says about his personality.
According to fruit astrology, Apricot lovers are kind and generous.  People may think they are shy and weak because of their politeness, but when necessary, they become a bit rough. Very good friend and a very bad enemy when being hurt. If the apricot is someone's favorite fruit, chances of being ambitious, passionate and artistic in nature are high. Oh, and they love enjoying the pleasures of life with all their scences!
Extra Hint – Favorite Apricot Color
If you like Apricots, then maybe you enjoy their color, too?
Apricot has been in use as a color name since 1851. There are officially 2 variations of apricot color – Apricot Crayola (light apricot) and Mellow Apricot.
In general, Apricot is a light orangish color, so if we want to check the meaning of this color according to the color astrology, then we should consider it orange.
Color Orange generally means joy and creativity. It is often called the "social" color, as it creates the feng shui energy to promote lively conversations and good times in your home or office. Those who just can't resist of anything orange are Friendly, easy-going, highly sociable. Those who adore orange prefer people's attention and tend to be flamboyant in nature
Although not exactly orange, the Apricot color is great for spring or summer wedding decoration and neutral baby shower and nursery.
Apricot-Themed Gift Ideas
If you know someone who celebrates a birthday on 9th Jan 2017 that means you can always incorporate apricots in his 2017 birthday gift.
Apricot lovers all over the world would also enjoy apricot-themed gifts, such as a bottle of Barack brandy (the Hungarian apricot spirit), handmade fruit jewelry, pure apricot Kernel oil or Eminence Apricot Body Oil
Check my precious list of awesome apricot-themed gift findings to just make every apricot lover happier here.
Resources:http://www.care2.com/ , http://www.allhealthynews.com, http://fengshui.about.com , http://www.bourncreative.com/ , http://www.astroccult.net/