The Perfect Mothers Day Essentials Formula
What does it take to make your mom feel great on Mother's Day and even better than any other celebration? The formula is quite easy.

If there's someone in my life that has had a huge influence on the person that I am, that's for sure my mom. And she definitely deserves a very special treatment on Mother's day. She has spent her whole life putting my sister and me at first place; driving her superpowers to cheer us up when needed. Although mom is the one that drives me crazy with her guidance and bits of advice, she's the one who picks me up when I've being defeated by obstacles. And I know – she's always there for my sister and me.
She has spent her whole life putting my sister and me at first place; driving her superpowers to cheer us up when needed. Although mom is the one that drives me crazy with her guidance and bits of advice, she's the one who picks me up when I've being defeated by obstacles. And I know – she's always there for my sister and me.
Yes,  moms walk us through the toughest times, and they cheer us for our successes, they are our 24/7 support (even only on the phone) and deserve a truly memorable Mother's Day attention every year as much as possible.
It's true that every mother is different and the personal characteristics may sometimes get in the way but here are 4 main things to focus on to make your mama day extra special (since she deserves the best):
1. Mother's Day Gift
2. Mother's Day Activity
3. Mother's Day Card
4. Mother's Day Flowers
These sounds pretty obvious? Believe me or not, we often drop off one of them.
The best Mother's day gift consists of 3 out of these 4 essentials.
But these 4  elements complement each other to form the whole perfect gift for you mom on Mothers day.
Before expanding on each of the 4 essential areas let's say
why Mothers Day even exist 
The formal recognition of Mothers Day was back on May 9th, 1914 by president Woodrow Wilson, in the United States. It was established to honor the mothers whose sons had died in the war. The original activists that helped to bring this holiday to pass were Anna and her mother Ann Jarvis.
Mothers Day is celebrated across the world but not necessarily on the same date. The meaning of the celebration itself is not to lavish commercial gifts on your mother but to show her how she is appreciated.
So before all, think with your heart and decide the most suitable for her and the best option for you, too (thinking about the budget, time and efforts).
Don't forget that Mother's day appears once in a year, but you can express your appreciation 365 days.
So, which are the most important 4 essentials for the perfect Mother's Day?
1) Mothers Day Gifts
The perfect Mother's Day is all about making your mother (or the mothers in your life) feel appreciated and very special. In our society that mainly has revolved around getting the right gift. The traditional Mother's Day gifts have always been perfume, cosmetics of all kind, jewelry, or box of chocolates.
-> Jewelry
If I had that opportunity, I would buy all the diamonds in the sky for my mom. Anyway, for this moment, they're a little bit out of reach for me, as a mere blogger 🙂 Thankfully, for people like me,  there we have Swarovski Crystals.
A cheaper but pretty dazzling variation, Swarovski crystals make beautiful pieces of jewelry that sparkle just like diamonds (it is a step beyond the classic set of pearls, although pearls are trendy again). This not-quite-a-diamond fits perfectly to the real diamond in your life – your Mom. There are so many dazzling Swarovski gifts for mom  – necklaces, pendants, earrings, bracelets in different shapes and colors. But if you want to help your mom look young, stick to these simple tips when adjusting jewelry to her age:
ditch the huge earrings – a no-no to chandeliers and heavy drops (better studs, light teardrops, clips too)
bracelets and rings accentuate old hands;
avoid chokers
the color of the sparkling earrings must accentuate your mom's eyes – this will make her face look youthful
adjust the earrings style and length to you mom's face shape and haircut – for example, a woman with a narrow chin should wear preferably little drops (learn more about how to choose earrings for a gift in this previous post here)
-> Perfume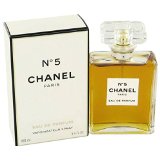 Older doesn't mean that you need to buy a vintage type perfume. Although I know my mom's favorite scents, I personally avoid perfumes for this celebration. Not because she would not like to have another bottle of her favorite J'Adore. It's just because the perfume is one of those gifts that I would give for no special reason or on her birthday for example. The only exception would be if I am sure she ran off her favorite aroma and really needs a refreshment.
Let's say it – perfume a meaningful gift as long as you are absolutely sure about your mom's type of smells. Otherwise, it just doesn't say anything special.
If anyway, you feel like buying your mom a perfume, you need to make an important choice – buy exactly the same or buy a new similar fragrance. If your mom had been wearing Chanel No5 for decades, now maybe is the time for a little twist. There are so many lovely fragrances for all type of women, but remember that mature doesn't mean that you need to buy a vintage type of perfume. The age doesn't determine the taste. The key is to go in a fragrance shop and use a professional sales consultant advice to give you helpful recommendations.
If the classic EDP is not your budget or you want to give a try some fragrant alternatives, search for dry perfume, eu de toilette body spray, body cream, hair spray, perfume roller, etc. (most of the labels have wonderful product selections with the same exact scent). Just don't go with some cheap fakes. If you can't afford the perfume this Mother's day, better save money for Christmas instead of making your mom wear suspicious substitutes.  Quality, not quantity.
-> Beauty products 
The changes of aging are inevitable and every woman knows that. If you want to help your mom enhance her natural beauty, why not give her an excellent set of beautifying product this Mother's Day?
If there's a product that your mom must not skip during her beauty routine, this is a quality facial moisturizer. My mom has a great skin and this is one of the reasons why she looks much younger than she really is. The good results are thanks to her favorite anti-ageing brand – the French Vichy Laboratories (mine too).
For Mother's day, I bought her the latest Vichy Idealia facial cream. It is designed to counteract aging by reducing appearance or wrinkles and firming skin for more youthful-looking skin all day.
I've complemented the moisturizer with a Swarovski Aura Lipstick in vivid red (her favorite lipstick color). The awesome here is that the lipstick container has a real Swarovski element on the top! Cool! But the best part? There are beautiful sparkles in the formula for a shimmery look. Gorgeous!
Well, I guess your mom has a favorite product since there are plenty of beautifying and rejuvenation products for mature skin. If you're sure that she has a full container of her favorite face cream than buying her products from the same series that will improve results even better – facial serums, capsules, thermal water, sun protection lotion or cream, firming body lotion, etc. All quality and guaranteed brands have such a variety.
The quality over quantity rule is the same here – if you can't afford an excellent brand, don't buy cheap cosmetics. Please!
-> Chocolate
Moms love the simple things in life. A box of yummy chocolates makes the Mother's Day even nicer.
I buy chocolates every time I visit my mom, therefore to me, this can't be the main gift.
But if I get personalized chocolate bars, even featuring my mom's name on the wrapper, in addition to a special message of my own – well, this changes everything.
-> Gift Basket
Gift baskets are perfect Mothers day gifts for many reasons. They can be personalized to suit a variety of tastes and offer the gift recipient a variety of possibilities. Plus, they are available in different price ranges that are appropriate for any budget. But the best part is that you can make them by yourself, with your bare hands. I guarantee it's lot more fun and makes the idea even the best when talking about what's the perfect mothers day gift.
 As I said, there are a variety of options, so depending on your mom's personality, you can go for a spa basket, sweets and treats basket, etc. The following are just some of the options, but they are a good direction to think outside of the box – what's your mom's favorite hobby/ interest?
Women of all ages love to be pampered and look glamorous and young. They just don't often get the chance to. So a set of makeup will go straight to your Mum's heart!
A spa basket filled with soaps, bath goodies, lotions, and a set of mini perfumes is the perfect way to make mom feel great. Try to choose items featuring your mother's favorite scent. She will love this gift of relaxation and rejuvenation, for sure.
If your mother is a gourmand who enjoys cooking and great food, consider a foodie basket. Focus on her love of food and her favorite food.
If your mother is an amazing chef, a gift basket filled with gourmet foods, special recipes, quality utensils, or small and handy kitchen gadgets, or exotic herbs and spices would definitely be appreciated. Place the ingredients in a beautiful bowl or serving dish for an extra charm.
Chocolate baskets are also quite popular and a great idea for moms with a sweet tooth. These can include milk chocolate, white chocolate, dark chocolate, or a combination of all types. You can find on the market even larger variety of chocolates – with orange, berries, figs, hot pepper (yes, you read it right!), cherry, ginger, and much more. A chocolate basket brimming with various chocolate pastries, confections, and candies will certainly be enjoyed by the chocoholic in your life. (follow this link to read my curious post about personality according to favorite chocolate plus awesome matching chocolate gift ideas)
Music, books, and movies are other alternatives to make gift box sets – favorite TV or novel series, or a bunch of movies of the favorite genre (or why not an actor …).  Try to find out what she wants, talking to her about the subject trying to make it look casual. If you are still not sure which one to pick, you can get her a gift card and let her choose herself. If you want to go for something truly personal, make your mom a CD with a selection of her favorite music. Or even better – a selection of meaningful songs about mothers, print their heart-melting lyrics on paper and add them to the CD box.
 Another great gift idea is a thematic basket that focuses on a certain activity or hobby, such as garden gift box. Think about your mom's favorite free time activity – arts, crafts, gardening, reading, and other hobbies can all be translated into beautiful and original baskets. This makes a very thoughtful gift for Mother's day.
Well, many shops offer customized to your specifications gift baskets. These are limited only by your imagination. However, a customized gift will definitely be unique although quite more expensive.
There are many more excellent mothers day ideas for gifts, which has the purpose of making your mom feels special, as she is, depending on her personality. As I already said, the limitation is the imagination.
2) Mothers Day Activities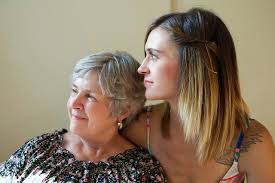 Being surrounded by the family is what every mom would love to receive as a gift on Mothers Day. Spending time together can be quite a tough task and may be even more difficult for families that live far away from each other.
If you are fortunate enough to be able to be with your mom on Mother's Day you should plan out a day that includes family time.
My advice- don't take this at her home. After all, going to a special place will make her feel special, too. Otherwise, she would feel as a regular hostess.
You can plan a lunch, a brunch,  or a dinner at a good restaurant. When was the last time you ate something out at a fancy or cozy place?
Another option is going to a nice movie, theater or ballet (depending on her taste).
For pampering, you can spend a day together on SPA treatment. Or even a small picnic. The choice is yours, depending on your own and your mom's free time and preferences. Just follow the main idea – spending time together on this very special day.
3) Mothers Day Cards
Don't forget the greeting card! Though buying a card may seem impersonal it does not have to be if you choose the right one. The perfect Mothers day would include a card that reflects how you feel about your mom and would be even better if you add a handwritten part. Don't worry about the writing. It's not necessary to write a mother's day poem (although there are great resources on Google). Just write what you feel. Or read some inspirational quotes for gratitude.
4) Mothers Day Flowers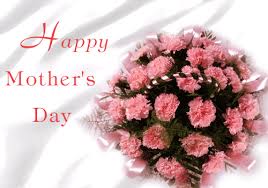 You'll never be wrong buying flowers on occasions. Especially – for women. It's a must, especially for your mom!
One of the best ways to express your love is by gifting a bouquet of red roses. Fresh cut and smelling flowers are perhaps the best-renowned methods of expressing what you feel.
These days with online delivery of flowers, it has become easier for those who live far away from their moms. Just think of your mother's happiness when reminding her that you actually care for her and appreciate all she has done for you.
Roses are great to honor your mom but tulips, lilies, daffodils are great choices too for Mother's day. If not sure – check the flowers meanings here.
Moms are the greatest gift God gave us. So remember mom this Mother's day! It's now exactly the time to let your mother know how much does she mean to your life and how much you appreciate her. This year, give mom a gift that is as special and unique as she is.
So there you go –  the 4 essentials formula for the perfect Mothers day. It's not that hard to choose the right gift, but it does require some thought and planning. It's just the right moment to start the preparations so not to be in a hurry.
Stay tuned for more inspiring ideas for mothers day gifts and activities according to your mom's personality type plus much more gift suggestions.