There are two types of people – those who love coffee, and others who are crazy about tea. For the tea lovers of your friends, I've rounded up 18 awesome  gift suggestions with the simple idea to please their tea adoration. Not only tea mug or kettles. Be more creative and find the right uncommon ( and thoughtful) gifts for tea lovers in your life (or just something extra for yourself).
** This following post contains some affiliate links. Despite that, the written in here is honest and based on my own opinion or/and experience, research and wish to share my findings with you! 
 # 1 "Teo" Spoon Tea Bag Squeezer
A clever little device that is perfect for the tea lover who can't stand spots on the table.
# 2 Teapot Lamp
The Teapot lamp is a great gift idea for the tea aficionados and their living rooms. This teapot lamp features an old style teapot as a base, with a lampshade on top. Looking more as a decoration, it somehow works as a teapot and lamp at the same time, giving every single room a feel of antiquity.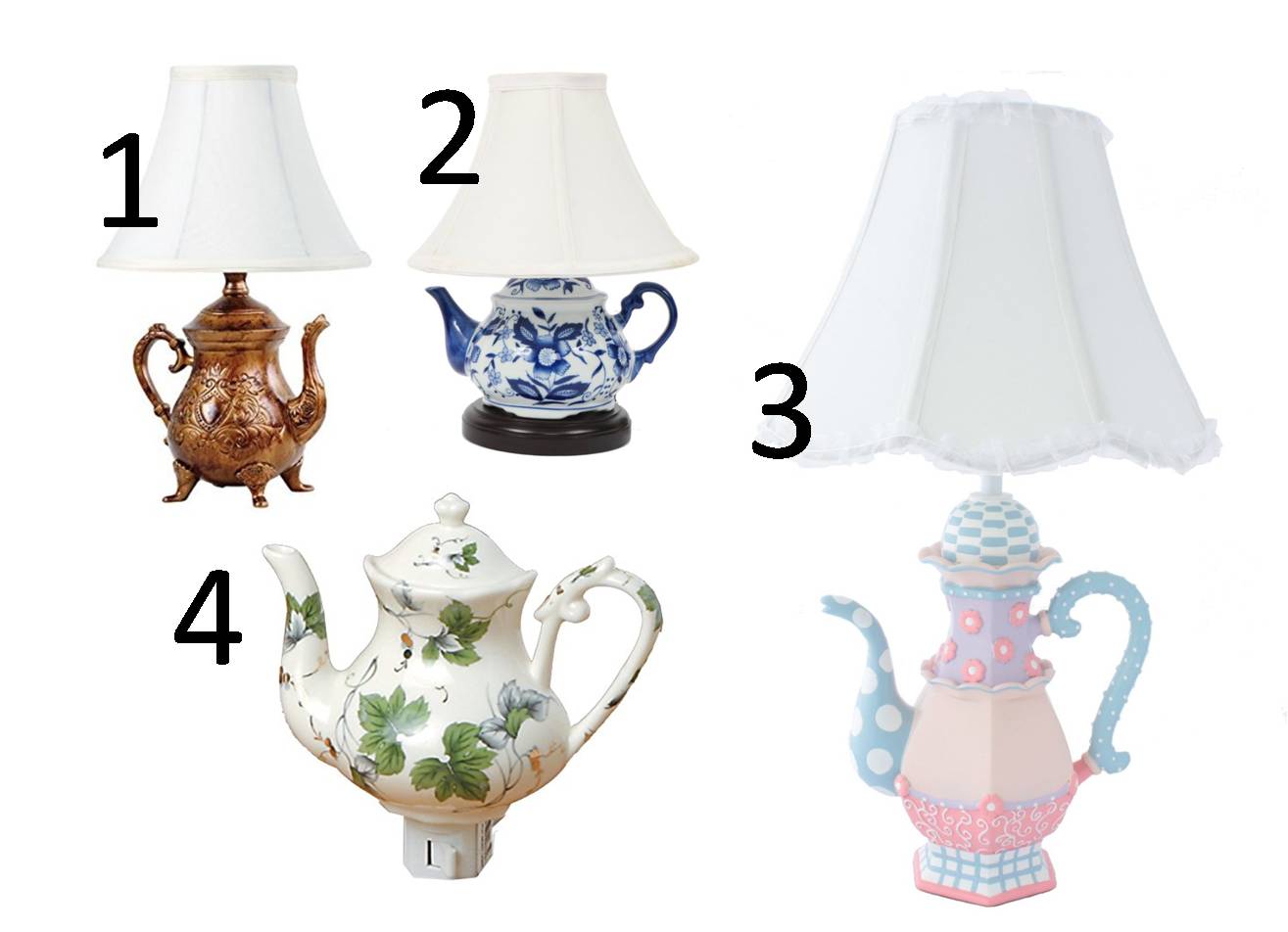 Teapot Lamps: 1. Vintage Bronze Teapot Lamp with Shade – check  2. Blue & White Teapot Lamp – check 3. Ivy Teapot Porcelain Night Light – check 4. Adorable Teapot Table Lamp – check
The right measurements are the  key to the perfect cup of tea and that's what every tea lover knows. If you add too much or too little you'll end up with a tea that is too strong or too weak. This digital measuring spoon will make sure you get it just right without any guesswork. The Digital Measuring Spoon has interchangeable cups that let your tea-friend get his recipe exactly right. Need to convert measurements? The LED readout in the molded handle delivers information in ounces, grams, milliliters, tablespoons, teaspoons and cups. The best part – the liquid or dry measure scoops (2 sizes each) could be used to measure also water, wine, cream – or flour, sugar, and salt. Pretty useful for foodies.
Simply elegant gift for tea lovers! It is actually a tea infuser (very elegant one) which is made of stainless steel. .You just slide to open and put the tea inside. Close it up, and stir it right into a cup of hot water. The holes are small enough for any size tea leaves. It is tall enough to fit any size tea cup.  . They've really done their best to make this work simply and efficiently so you can get to the best part of the process: the drinking of fresh and flavored tea.
Why would any tea lover love to get one? Well,  many of the best tea brands and high-quality tea don't come in bags anymore. This Tea Stick allows you to take the best of every tea. Not only! It could be used for  adding flavors to th favorite cappuccino (like cinnamon sticks). Why not even fresh herbs for your soup? Yum!
# 5  Flowering Tea
Beautiful, beautiful, beautiful gifts for tea lovers! This flowering tea is actually a bundle of dried tea leaves wrapped around one or more dried flowers which blossom in hot water. It's so magical and leave a feeling of drinking tea as a very special ritual.  There are different flavors and brands, but this set here comes with a glass teapot which allows you to witness the miracle of this original Chinese tea ball that turns into a flower plus 4 blooms of flowering tea. (and it's not expensive with the Christmas discount!)
#6 Turkish Tea Set
Bring your tea lovers to the next level with an original Turkish tea set. Why? The countries from the Orient have very special traditions concerning tea drinking (so as Russia and Great Britain). Turkish tea is usually made with black tea leaves. But the secret of the perfect cup of Turkish tea is in the kettle. The tea should be slowly brewed over steam (coming from the bottle kettle) in medium heat.  Pour out some tea brew and then dilute it with water. I've told you- it's a next level tea drinking, for aficionados only!
# 7 Beautiful Little Spoons
Each household needs little spoons. Especially these where tea is in adoration.The little teaspoons could be used for coffee and desserts (although they are so pretty that probably will be 'hidden" for very special occasions only)
#8 Hand Stamped Spoons
Being on the teaspoons topic, I can't miss, these gorgeous hand-stamped spoons down below. A great advantage is that they are made in the USA and are truly unique. Choose your favorite design (and words) to please your tea lover!
#9 Ultimate Tea Book
Maybe your tea lover friend knows much about tea – origins, varieties, brands, even some recipes. But I am sure there are many more things to get acknowledged with about tea. Like the idea of reading tea leaves (it's called tasseomancy).Francis Amalfi has thoughtfully included E-V-E-R-Y-T-H-I-N-G for tea freaks:  from a brief history of tea and beautiful tea photos to descriptions of how various teas (black, green, white, blue, yellow, etc.) are created and how to use them in recipes (the Chinese marbled eggs are lovely!). The majority of recipes are for beverages (of course). Even therapeutic teas, desserts, sauces and soups recipes are included.Interestin part of the book is the description of the Japanese tea ceremony. There's also "An Inspiring Cup" section where your tea lover will find quotes, adages, and poems (of course about tea, what else!). No matter which part of the book you're most drawn to, I recommend reading it while enjoying a hot cup of tea or just grab it immediately as one of the best gifts for tea lovers.
# 10 Honey & Tea Spoons
Tea with honey – the perfect combination! These honey teaspoons are specially designed to rest on the edge of the cup or the honey jar after dripping honey in tea.The bowl part of the spoon is flatter than other spoons, so the honey just slides off into the cup of tea. A great gift is  a set of 6 or 12 of these spoons. You can add colored glass beads using wire to the handle. Another gift idea for Christmas  is to combine these honey teaspoons with a small jar of local honey.  Thumbs up for this useful honey teaspoons!
(to be continued..)