Valentines Day Gift – Sharing Gifts of Love
Valentines day is coming soon. It's time for sharing gifts of love. It's a good idea to start thinking of what valentines day gift your significant one deserves. Or you could leave it for last minute?  I definitely don't recommend that.
Read the following article to get some ideas and be prepared on time. How about the usual candies, flowers or valentines day arrangements? Or maybe look for some other cool gift that will be just as appreciated by your loved one.
But FIRST, BEFORE ALL, I want to say: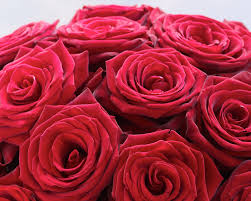 DEAR MEN, when preparing for Valentines day, and whatever you're searching for a gift for your beloved, don't forget the beautiful crimson red rose that represents love and relationships. When you give your loved one a full bouquet of roses or just a single Valentines day rose, you're letting them know that you deeply love and appreciate them. It is expressing good manners and will never be something outdated. Gift actually doesn't matter so much. It's all about the appreciation, respect and love.
Let's start with some of the best valentines day gift suggestion that might inspire you:
1+ "Things I Love About You" Box – It is a wonderful and unique gift idea. It will go straight to the heart . It's not hard to do it. Just come up with 10, or better 20 things you appreciate and love about your partner. You can write them on small pieces of paper and put them in a box. Or you could put them in ballons, inflate the baloons, and decorate the room or the valentines dinner table. Or you could put them in fortunate cookies, made by yourself (see how to make fortunate cookies). Presenting them to your loved one on Valentines day will be something really intimate and heart-touching. Combine it with a totally love gift basket
.
2+Valentines Day Teddy Bears – Ok, I know that Teddy bears are one of the most popular gifts to give during valentines day. But it's true that if you both are fens of classics, Valentine teddy bears are the perfect old-fashioned gift that represent love and tenderness and are extremely huggable. Your partner's heart will melt into butter when you give them their very own plush bear on this special day. There's a huge variety of Teddy bears. I recommend these that…….


If you emp to buy the huge Teddy bear, please have in mind wheter there's enough space to store it (I believe you wouldn't want to be replaced by it in her bed!). Otherwise, it's huge, lovely nice gigantic bear.
3+Valentines Day Cookies –  The valentines cookies are an alternative sweet treat which is also so popular on this special day. Some food shops even carry cookie bouquets, which contain a dozen cookies in a gift box that resembles a presentation similar to a dozen roses. But if you want to stand out, make them on your own! It's not nesessary to be a talented cook to make them. You only need time and desite to make them (if you are in love enough, probably you have this essential ingredient). A variation of this is to make on your own fortunate cookies with small pieces of paper with written your secret love wishes (for a naughty game for adults etc.), or things you love about your partner (to be more romantic), or love promises for the whole coming year till the very next St.Valentine (for those more practical people). Endless options.
How to make these valentines day cookies? Simple, I told you, you only need (generally) flour, sugar, butter, eggs, some decoration. Here is how to make fortune cookies:
It's not that difficult as it seems. But if you need something smart that will do the hard part (the folding), go and see this kitchen "gadget" Fortune Cookie Maker
. It's not the greatest invention, you know, but it works easy and quickly (and a great fun for kids too):
Anyway, if you decude to tick to the classic valentines cookies, you' need also me cookies -shape or muffin shapes. There are thousands and thousands of valentines day recipes and trying only one of them costs nothing, but grabs attention. Here I choose sme of the best tools you will need in the kitchen – only those proven to be useful and appropriate for the hard cookies daught.
4+Framed Love Poem – Love poems for Valentines day are an extremely popular gift. Your loved one will cherish this gift for a long time. You can hire someone to write it. But instead of this, you could probably do it on your own. Wow, I don't mean to write the poemon your own (unless you're exactly a poet person). But to make a selection of beautiful, time-lasting poems (or part of them) or quotations about love and devotion (I could help you a little bit if you follow the next article). Type them on a colored cardboard with a beautiful handwritten font, glue up a nice photo of you both (or some more as a collage), love frame
it and voila!
Or type the love poem/ quotes on a coloured sheet of paper, roll it and put it in a decorative bottle (that could be used after a while as a vase). Don't forget to write down something coming from your heart – something simple, but that sounds like you and it's relevant to the gift. This is showing that you had something on your mind while choosing, making, assembling or purchasing it (I'm giving you my unconditional love, closed in a bottle, and be sure that if you trow it in the ocean, it will be always coming back to you, my dear! – just a fool scratch for valentines day, sorry!)

5+Romantic Scrapbook – A fun gift for you to create is a romantic scrapbook that contains memories of things that the two of you have done together -from the last year or earlier years or the time before even met (to focus on our personalities, to tell that you both were so different but so well fitting, or to show how you both are making a complete whole picture together). I personally vote for this kind of a valentines day gift . It could remind you of how everything starts, how bad was before that, what beautiful happy moments you had (and still have), in what funny situations you've been together, or even what you went through all these years. I know, maybe this present is more useful for your anniversary and aprorpiate for long time-lasting realtionships. But still – it is good for St.Valentine too.  If you don't know how to make a scrapbook, you can find easy instructions online.
6+Valentines day Love Lingerie/ Love Boxers – Does your partner enjoy wearing sexy lingerie /boxers? Or maybe funny ones? Whatever you choose for a gift , it will fit perfectly the context of the love celebration . There are tons of different kinds of stuff like this . If you're buying lingerie for your lady, make sure you have her exact size (do not take any experiments since none of the bigger or smaller sizes of lingerie are accetable for a partner). To get prepared, take a look in her closet and drawers to find out the damn size and stick to it (no matter what the shop-assistent is persuading you). And one more rule – don't buy something that you know it's not your lady's taste.  Something more – if you want to go further and buy some naughty valentines lingerie
(a bra,strings or a costume), be sure you won't embarrass her  and make her do something that she won't do anyway, even on valentines day (or night). As a gift for him I definately prefer buying fun boxers. If you're buying for that special guy (or just your hubby), make sure he likes to wear fun boxers with decorations if you plan on getting some with hearts or relevant to valentines day characters.
Whatever you're choosing for a gift for your man or your woman, be realistic and buy something they'd actually feel good about wearing.
If you still lack of ideas, just go for a red rose and chocolates – you'll never be wrong about this valentines day gift combination. And don't forget that love actually matters. Click here for more great romantic gift ideas for Valentine's Day and don't forget to take a look at the best love quotes and poems for this celebration of love.