Gadgets are so so cool. I love them. I would buy more and more useful gadget… if I only had space for them.
BUT, when buying gadgets, I try to follow my rules on how to choose a truly useful gadget. And avoid some goofy purchases. And avoid some of the most common problems involved with selecting, buying and living with the new "smart" device.
** This following post contains some affiliate links. Despite that, the written in here is honest and based on my own opinion or/and experience, research and wish to share my findings with you! 
Having in mind that these great inventions live on light electricity or batteries, it is good to know these simple rules – you won't be disappointed and frustrated too much if you try to follow them.
To BUY or Not to BUY 
As  I said before, I've tried many gadgets. Since I am a stay-at-home-mom, most of them are working with the kitchen and the household. Some of them are absolutely useless (I would even call them disasters), but some of them are totally helpful.
I admit that most of the gadgets I use are not something that I can't live without (with some exceptions). But actually, they make my everyday life much easier. Moreover, I doubt most of them spent my time (with some exceptions) but I am truly happy to have smart things around that helps me with the household tasks, with raising my child and making better stuff in the kitchen.
The Main Problem with The Gadgets
It's obvious – there are lots of absolutely goofy gadgets that probably will be in use 1 to 5 times. I can't really find a sensible reason for buying them, but who knows? Gadgets are a strange thing. They seduce us in a way that nobody can predict, they make us feel trendy, they have an impact on our perception of their necessity.
So confess – the main problem with the gadgets is to distinguish the necessary gadgets from the unnecessary ones. They are all cool – but do we actually need all of them?
My answer is  NO.
What Does A Useful Gadget Mean – Truly Lazy or Pretty Cool?
Here are my simple rules, that I strictly follow and help me to reckon whether or not to buy the next contraption on the market.
№1 Do your research
There's nothing much easier than search and read some reviews about the new useful gadget you're wondering whether to buy. Probably it seems perfectly working on the TV ads or in the description, but there are people who might have something more to say, for sure. Honestly, as customers. Does the item arrive in proper condition, does the quality correspond to the expectation, does it need some additional stuff to buy (like cables, AC adapter, case, extra batteries – for the tech gadgets, you know), what are the exact sizes and weight, does it have a proper warranty…
Just take your time and choose wisely. The time you spend in making your decision is not wasted time! It actually could assure your future happiness.
 № 2  If you wonder too much, delay the purchase few more days
I know I said that it's good to take a time to research, BUT if you can't make any decision for too long, maybe that's not really your gadget to buy. Sometimes we (as customers) spent time in reading and estimating only because we (subconsciously) want to find the indisputable proof that we don't need this item and it's not good enough for our needs.
Then what?
I always listen to my inner voice and calm down for a day or two. If I forget about the item, that means that I don't (and would never) need it. If I truly can't sleep well thinking about it and planning how will use it, then just go back to the Rule # 1 or immediately make a purchase.
№ 3  Do some simple valuation

Try to figure out how often you are going to use the new gadget, and probably for how many years ahead. Will it spend you some efforts on doing something, will it make you feel more comfortable while using it, will it deliver pleasure as a whole? Is this price reasonable for the approximate times you'll use it?
For example, I really did a huge wonder whether to buy a babycooker. I was trying to estimate how often I will use it per week and do $ 120 worth paying? And I did some simple valuation –  'this gadget will spend my time (I used to cook for hours because of the most healthiest techniques for baby's food), electricity costs (for the same reason above) and space on the kitchen plot. In addition, I will use it every day!' Fortunately, I received it as a gift. I know it's a kitchen appliance but to me is one of the greatest baby gadgets and top of the top non-toy baby gifts!
So it's absolutely necessary and worth every single cent. I did my research, put it on the baby registry list and luckily I am a proud owner of this awesome baby gadget  – amazingly delicious and healthy food, compact, all-in-one, easy to use gadget that I am still using it (to be honest, not only for baby food…)
 № 4 Consider once (& last ) again
Buying some gadget only because it's on sale doesn't make it more useful, right? Don't fall into the marketing traps. Most advertisers will keep telling you how incredible their product is, how great impact their gadget has on the entire humanity. But don't forget to focus on the big picture—does this thing actually fit into your life and do what you want it to do? Is this really a useful gadget?
It's important to know your budget limits especially if talking about techies such as plasma TVs, PDAs, large projections, etc. I am not talking about the space only, but for the financial matter. You know what I mean – can you afford this new cool gadget (and the maintenance) just to say you have it?
When I follow my rules, I always feel pretty sure about my purchases, and later on – happy with them. And this is the main reason for shopping – to feel happy and satisfied with the new convenience.
Only because I love gadgets and I want to be sure you'll be also making the right choice and feel happy with your new useful gadget, I will share with you extra 3 tips:
1) Buy from reliable and authorized dealers
You wouldn't want to buy a  gadget (especially tech gadget) from black market vendors. The chances to be satisfied with your purchase are rather poor. It will probably have some problems after a weeks or days. It's better to buy gadgets from brands that have efficient customer support and guarantee certificate. And don't forget about Rule 1 – always research! The brand should be able to offer you an immediate solution in case your gadget suddenly stops working or it malfunctions.
2) Read the user's guide
If the manufacturer tells you to do something to prolong a device's life, it's probably a good idea to do so. Manufacturers usually tell you what to use when you clean; and what operations to avoid in order to use your gadgets more efficiently. make it a habit of taking their advice and overlooking the instructions. The time spent on reading them is not wasted – I m sure that there's always something useful to learn from the manuals.
Make it a habit of taking their advice into account and overlooking the instructions. The time spent on reading them is not wasted – I m sure that there's always something useful to learn from the manuals.
3) Problems don't fix themselves
Yes, that's for sure. If your gadget arrives not working or soon stop working (usually within the first 48 hours), then try to call the support or write to the helpdesk. Don't be afraid to call: almost every device has a help number on the warranty card for this cases. If no warranty, ask how you can replace what isn't working or the whole item for new working one.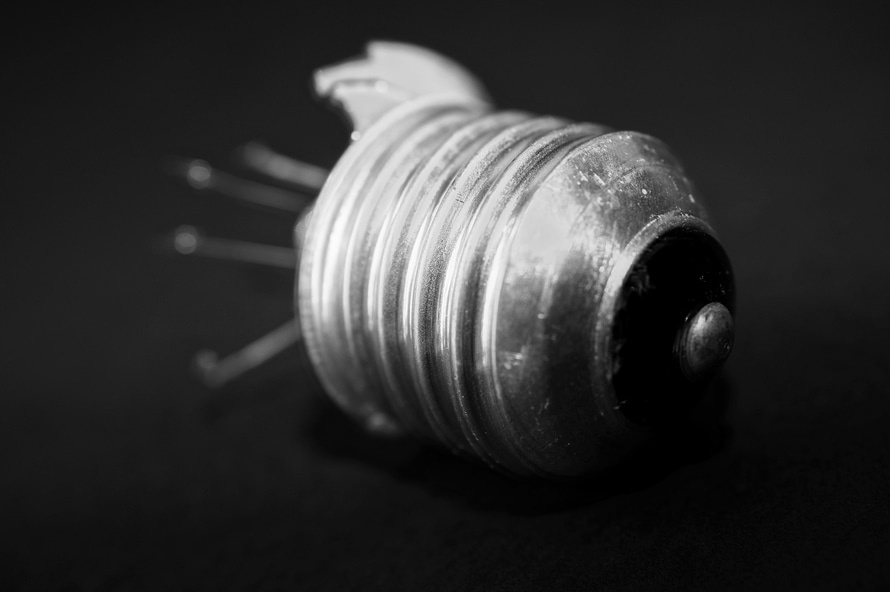 Remember – if it's broken, it's broken.  It definitely won't suddenly begin working in the future for some magic reason. Which means, contact the vendor immediately (mind your deadline) and ASK for support before leaving any bad reviews of disappointment.
So, in case you follow my simple rules and you're not unlucky enough to get a dud in the first place, you will own a reasonably priced, perfectly working, wonderful and useful gadget that will hopefully provide you with years of pleasure and happiness. It took me time to understand how to choose the right gadget, but now I know and I'm happy to share my experience with you.
Which was the "dummiest"  but still useful gadget you have ever bought?