Thank You Quotes | Inspirational Thoughts About Gratitude for Your Soul
Gratitude and saying THANK YOU have always been food for thought by many inspirational people. The Gratitude and Saying "Thank you" have always been subject that excites and influence our reflection. There are zillion thank you quotes and maxims about gratitude – some famous, some not that much, but still having the same power.
There exists an extremely rich collection of Thank You quotes and gratitude quotes of all kinds for us to draw on. Here I've collected together 40 of the best thank you quotes of 30 inspirational people – from ancient times through recent days. You will find not only the most known quotes, but also some not that famous. Moreover, you can read some more about the people, who constributed this eternal wisdom.
It is always pleasure to read quotes-you may use thank you quotes and gratitude quotes for letters and congratulations, speaches and articles. Just choose the best one that is closest to your vision.Use this treasury of thank you quotes for inspiration, for meditation, for personal development. And mind that:
"I quote others only in order the better to express myself.", Michel de Montaigne (1533-1592), one of the most influential writers and philosophers of the French Renaissance, known for popularizing the essay as a literary genre.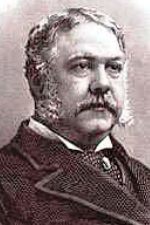 William Arthur Ward – one of America's most quoted writers of inspirational maxims. More than 100 articles, poems and meditations written by Ward have been published in such magazines as Reader's Digest, This Week, The Upper Room,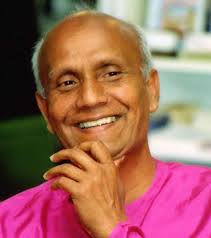 Chinmoy Kumar Ghose, better known as Sri Chinmoy  (27 August 1931 – 11 October 2007) – Indian spiritual master; aprolific author, artist, poet, and musician, he also held public events such as concerts and meditations on the theme of inner peace.[6][7] Chinmoy also advocated athleticism to achieve spiritual enlightenment.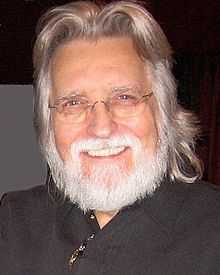 Neale Donald Walsch (born September 10, 1943) is an American author of the series Conversations with God.His first book of the series was published in 1995 and became an international bestseller- it remained on the New York Times Bestseller List for 135 weeks.He has published 28 books, translated into 37 languages.He is also an actor, screenwriter, and speaker.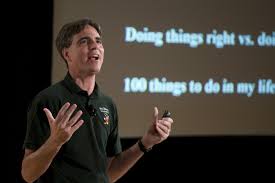 Randolph Frederick "Randy" Pausch (October 23, 1960 – July 25, 2008) was an American professor of computer science, human-computer interaction, and design. In September 2006 Pausch learned that he had pancreatic cancer; an year later he was given a terminal diagnosis: "3 to 6 months of good health left". He gave an upbeat lecture titled "The Last Lecture: Really Achieving Your Childhood Dreams" on September 18, 2007, which became a extremely popular YouTube video and then co-authored a book called The Last Lecture,which became a New York Times best-seller.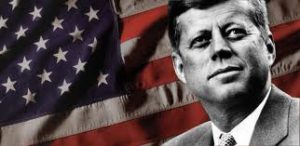 John Fitzgerald Kennedy (May 29, 1917 – November 22, 1963), commonly known as JFK, was the 35th President of the United States from January 1961 until his assassination in November 1963.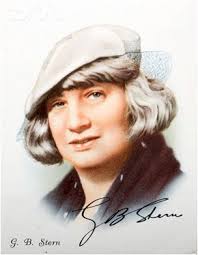 Gladys Bronwyn Stern or GB Stern (17 June 1890 – 20 September 1973), born in London, England, wrote many novels, short stories, plays, memoirs, biographies and literary criticism.She wrote her first novel at the age of 20, and then continued to write a novel every year. The Rakonitz Chronicles (1932), were based on her cosmopolitan, non-practising Jewish family.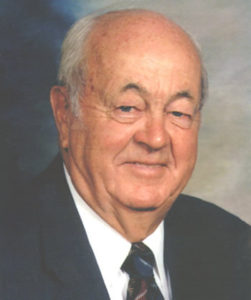 Albert Pine 1861–1937, was an American author and biographer best known for his work with Mark Twain. Paine was a member of the Pulitzer Prize Committee and wrote in several genres, including fiction, humor, and verse. He is best remembered as the author of the authorized biography of Mark Twain (3 vol., 1912) and as the editor of Twain's letters (1917). Among his other works are several children's books, including The Hollow Tree and The Arkansas Bear (both 1898); a novel, The Great White Way (1901); and a biography of Thomas Nast (1904).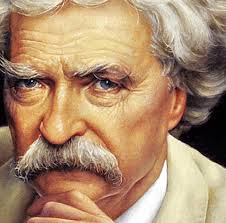 Mark Twain (the pen name of Samuel Langhorne Clemens)(November 30, 1835 – April 21, 1910),was an American author. He wrote The Adventures of Tom Sawyer (1876) and its sequel, Adventures of Huckleberry Finn (1885),the latter often called "the Great American Novel".He was lauded as the "greatest American humorist of his age" and William Faulkner called Twain "the father of American literature".

Eckhart von Hochheim O.P. (c. 1260 – c. 1328), commonly known as Meister Eckhart, was a German theologian, philosopher and mystic. Accused of heresy and brought up before the local Franciscan-led Inquisition, he probably died before his verdict was received.Eckhart was one of the most influential 13th-century Christian Neoplatonists in his day, and remained widely read in the later Middle Ages. He was the only medieval theologian tried before the Inquisition as a heretic.Eckhart wrote on metaphysics and spiritual psychology, drawing extensively on mythic imagery, and was notable for his sermons communicating the metaphorical content of the gospels to laymen and clergy alike. His work has influenced major German philosophers.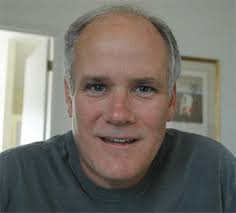 Ralph Marston is author of books and publisher of The Daily Motivator, one of the web's most popular and enduring destinations for original positive motivation and inspiration. Hhis words of wisdom have been quoted countless times.In 2001 Ralph first created the beloved "Right Now" video presentation which has given a sense of peace and hope to millions with its simple, profound message.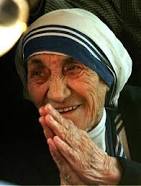 Blessed Teresa of Calcutta, commonly known as Mother Teresa (26 August 1910 – 5 September 1997), was a Roman Catholic religious sister and missionary who lived most of her life in India. She was the founder of the Order of the Missionaries of Charity, a Roman Catholic congregation of women dedicated to helping the poor.Mother Teresa was the recipient of numerous honours including the 1979 Nobel Peace Prize. In 2003, she was beatified as "Blessed Teresa of Calcutta". A second miracle credited to her intercession is required before she can be recognised as a saint by the Catholic Church.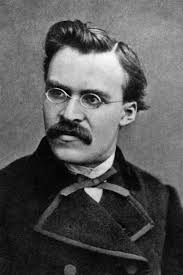 Friedrich Nietzsche (15 October 1844 – 25 August 1900) was a German philologist, philosopher, cultural critic, poet and composer. He wrote several critical texts on religion, morality, contemporary culture, philosophy and science, displaying a fondness for metaphor, irony and aphorism. One of the key tenets of his philosophy is the concept of "life-affirmation" which involves an honest questioning of all doctrines and embraces the realities of the world in which we live over the idea of a world beyond.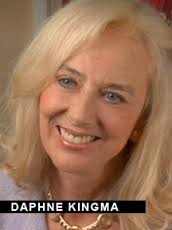 Daphne Rose Kingma is a working psychotherapist who has helped thousands of individuals and couples understand and improve their relationships. An inspirational author, relationship coach, and spiritual guide, Daphne Rose Kingma is the author of eleven books on love and relationships, including the bestsellers Coming Apart, The Men We Never Knew, True Love, The Future of Love, and Loving Yourself. Her books have sold more than one million copies and have been translated into 15 languages.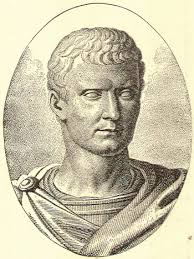 Marcus Tullius Cicero (3 January 106 BC – 7 December 43 BC) was a Roman philosopher, politician, lawyer, orator, political theorist, consul and constitutionalist. He came from a wealthy municipal family of the Roman equestrian order, and is widely considered one of Rome's greatest orators and prose stylists.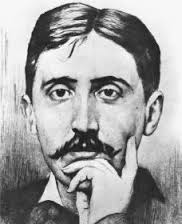 Marcel Proust (10 July 1871 – 18 November 1922) was a French novelist, critic, and essayist best known for his monumental novel À la recherche du temps perdu (In Search of Lost Time; earlier translated as Remembrance of Things Past), published in 7 parts between 1913 and 1927. W. Somerset Maugham called the novel the "greatest fiction to date".He is considered by many to be one of the greatest authors of all time.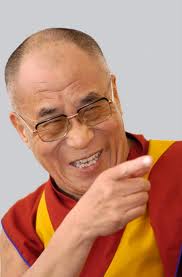 Tenzin Gyatso is the 14th and current Dalai Lama, recognized since 1950. The Dalai Lama is a reincarnated lama of the Gelug or "Yellow Hat" school of Tibetan Buddhism.The name is a combination of the Mongolic word dalai meaning "ocean" and the Tibetan word བླ་མ་ (bla-ma) meaning "guru, teacher, mentor". Tenzin Gyatso won the Nobel Peace Prize in 1989, and is also well known for his lifelong advocacy for Tibetans inside and outside Tibet.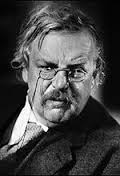 Gilbert Keith Chesterton, (29 May 1874 – 14 June 1936) better known as G. K. Chesterton, was an English writer, lay theologian, poet, philosopher, dramatist, journalist, orator, literary and art critic, biographer, and Christian apologist. Chesterton is often referred to as the "prince of paradox."Time magazine, in a review of a biography of Chesterton, observed of his writing style: "Whenever possible Chesterton made his points with popular sayings, proverbs, allegories—first carefully turning them inside out."Chesterton is well known for his fictional priest-detective Father Brown.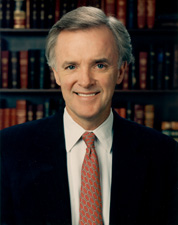 Joseph Robert "Bob" Kerrey (born August 27, 1943) is an American politician who served as the 35th Governor of Nebraska from 1983 to 1987 and as a United States Senator from Nebraska from 1989 to 2001. Before entering politics, he served in the Vietnam War as a United States Navy SEAL officer and was awarded the Medal of Honor (MOH) for heroism in combat.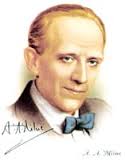 Alan Alexander Milne (18 January 1882 – 31 January 1956) was an English author, best known for his books about the teddy bearWinnie-the-Pooh and for various children's poems. Milne was a noted writer, primarily as a playwright, before the huge success of Pooh overshadowed all his previous work.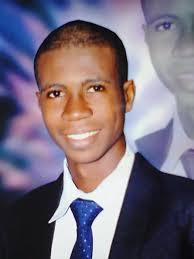 Israelmore Ayivor is a Youth Leadership Coach, Leadership Entrepreneur, Author and Speaker with the passion of inspiring, training and guiding young entrepreneurs, students and other people to become Unique self-leaders, Universal co-operate leaders and Ultimate impact makers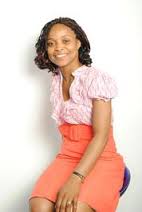 Lailah Gifty Akita is an influential lady with the passion of empowering the mind of young people to make a great difference. She was born is a Ghana and founder of Smart Youth Volunteers Foundation.
besgifide0e-20

Kelly Williams Brown is a New York Times best-selling author whose work has been translated into seven languages; columnist for The Daily Beast; copywriter at Leopold Ketel; contributor to Cosmopolitan, Brides and Glamour; feeling unsure what this summary is even supposed to do.

Elaine Lobl Konigsburg (February 10, 1930 – April 19, 2013) was an American writer and illustrator of children's books and young adult fiction. She is one of six writers to win two Newbery Medals, the venerable American Library Association award for the year's "most distinguished contribution to American children's literature.

Max De Pree (born October 28, 1924) is an American businessman and writer. His book Leadership is an Art has sold more than 800,000 copies. In 1992, De Pree was inducted into Junior Achievement's U.S. Business Hall of Fame. He has been involved with the Max De Pree Center for Leadership (established in 1996 as the De Pree Center) since its establishment.

Yvette Nicole Brown (born August 12, 1971) is an American actress and comedian. Brown has appeared in numerous commercials, television shows, and movies throughout her career.


Tiger Woods (born December 30, 1975) is an American professional golfer who is among the most successful golfers of all time. He has been one of the highest-paid athletes in the world for several years.Woods has broken numerous golf records and has won 18 World Golf Championships.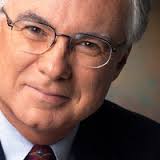 Bruce Wilkinson is a Christian teacher and author.He served as a college professor at Multnomah School of the Bible in Portland, Oregon, until resigning to launch Walk Thru the Bible in June 1976. He is best known for his best-selling (and, in some circles, highly controversial) book The Prayer of Jabez.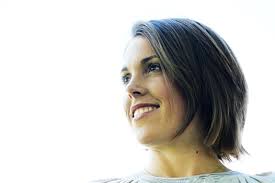 Sara Avant Stover is a yogini, teacher of feminine spirituality and empowerment, and author of The Way of the Happy Woman. After a cancer scare in her early twenties, Sara moved to Thailand, embarked on a decade-long healing and spiritual odyssey throughout Asia, became a certified yoga instructor, and went on to teach thousands of women in over a dozen countries.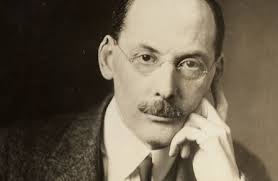 E.A.Robinson (Edwin Arlington Robinson) (December 22, 1869 – April 6, 1935) was an American poet who won three Pulitzer Prizes for his work.

John Milton (9 December 1608 – 8 November 1674) was an English poet, polemicist, man of letters, and a civil servant for the Commonwealth of England under Oliver Cromwell. He wrote at a time of religious flux and political upheaval, and is best known for his epic poem Paradise Lost (1667), written in blank verse
It is the January – The National Thank-you month! Celebrate it – you won't regret! Use at least one of these thank you quotes to express how you feel.