There's nothing better than a cup of hot tea infusion before bed. Do you know someone that has a passion for tea? There are so many wonderful and unusual tea gift ideas for the tea lover that you might have a hard time choosing the right present to them! Even those who aren't big tea fans (just like me) would be thrilled to receive some of these tea gifts this Christmas!
** This following post contains some affiliate links. Despite that, the written in here is honest and based on my own opinion or/and experience, research and wish to share my findings with you! 
Here are the rest of the 18 most interesting tea gift ideas for tea lovers that are just waiting to make someone very happy! [see the previous 10 gifts for tea lovers here]
#11 Tea Jewelry
# 12 Hot Tea Kit
That's a perfect combination of tea, honey and lemon for the most delicious cup of tea. The kit contains a lemon squeezer, a stainless steel strainer, and a honey spoon. Great present for just $14.95!
# 13 Porcelain Tea Set
This is an absolute must-have for a tea drinker. No matter how many tea sets your tea passionate friend has, there's always need for more. Especially if it is so unique and pretty designed! And why this here is so unique? Because of the porcelain teapot warmer. Just place the teapot, light a candle and enjoy the tea warm for a long time, as never before.
# 14 Orange Honey Tea Spoons
This is absolutely unique tea gift idea. You can buy a whole bunch or a small pack of honey teaspoons to put into gift baskets for Christmas. They are so cute and go well with every single tea gift or tea party (especially Alice in Wonderland birthday party). The spoons are made with honey around a hard candy center. Great to eat plain, add into hot tea or give as a gift.
# 15 Tea Shirts
Awesome Tea Shirts for Tea Lovers!
# 16 Funny Tea Cups
There's always some space for another teacup. Only if it's funny and brings a smile on a tea drinker's face with the morning cup of tea. Like this Facebook Teacup for someone, who loves sipping tea while cruising Facebook wall for new posts.
# 17 Alice in Wonderland Tea Gift Ideas
It's impossible to think of tea and not imagine the Tea Party from Alice in Wonderland. This tea set is beautiful and unique for someone, who loooves tea and saved the child spirit. To make this Christmas gift, even more, meaningful just add a tag with the Cheshire Cat's quote "If you don't know where you are going, any road will get you there". It's a great way to wish luck to your friend if you know he's planning big change in life, or to encourage a graduate on chasing life goals in coming 2016.
# 18 DIY Tea Gift Ideas (Sugar Cubes)
If you love making handmade or DIY gifts, this project fit perfectly the tea topic. It's quite easy if you follow the instructions.
I suggest 2 ways on presenting these sugar hearts. The 1st way is to combine the cubes with organic tea of the world special collection (1+2) and make a beautiful tea basket (why not adding even honey teaspoons?)
The second is even better – put the heart-shaped sugar cubes in a fancy Bormioli Rocco square jar (1+3) and decorate it.  You can place a little tag on the jar. Something like this: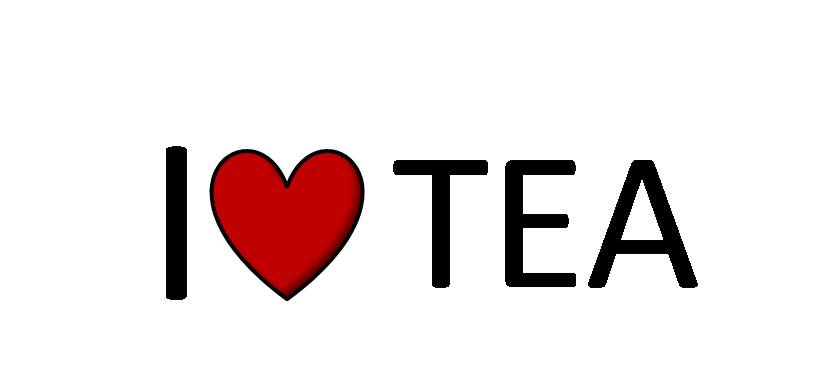 You see, it is not hard to choose a gift for Christmas. You only need to find what makes someone happy, what is he/she passionate for and go for it. The perfect gift is the one that matches someone's personality and interests. Just like your tea aficionados who will be thrilled to have each one of these tea gift ideas. Which one did you choose?