St. Patrick's Day, that falls on March 17th, is celebrated around the world. But who was St. Patrick?
St. Patrick is a patron saint of Ireland. His missionary work there lasted for 30 years, and during that period St. Patrick consecrated 350 bishops, converted no less than 135,000 Irish citizens. For many people the St. Patrick's Day festival brings to mind Irish leprechauns, green color all around and, of course, pints of beer. But for many reasons St. Patrick's Day is a symbol of the rejuvenating spring and the new beginning.
Why?
Let me tell you…
How St. Patrick's Day Came About?
On March 17, 431AD, when Patrick of Ireland died, a new holiday was born. Though the celebrations began in the 700's as a traditional Catholic Holy Day, over the years St. Patrick's Day has become more a community holiday which marks the beginning of the spring.
But Who Is Patrick and Why He Is A Saint?
He was originally born as Maewyn Succat in Roman Britain in 387 C.E. Probably the most significant event for his future Christianity occasions was his capture by Celtic raiders at the age of 16 and the years he spent enslaved by them in Ireland. While he was captured, he converted to Christianity and claimed he heard voices telling him to teach the Irish about this religion. So during his enslavement, he learned the local customs, language, the rituals, and symbols of the Celtic Druids, a form of pagan worship the majority of whose followers Patrick would ultimately convert to Catholicism.
Patrick returned to Ireland around 432 C.E. as the Apostle ordained by the Roman Catholic Church to bring the light and redemption of Christianity to the unenlightened locals. The people were extremely responsive to Patrick and what he preached. He died in relative anonymity in 461 AD and many myths surround his life and work since then. Many new symbols were born.
St. Patrick's Day Symbols & Traditions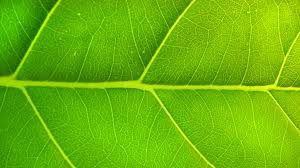 March 17th is a day of celebration around the world. The first association with St. Patrick's Day is …color green! You know – the official date for the beginning of astronomical spring is March 21st, and since the color for life and growth is actually green, this is how the tradition of wearing this color came. If you want a good luck to come in your life, you should be wearing a touch of a green on this day.
And if you've ever spent St. Patrick's Day in Ireland, or the US, or Canada, you'll know that everything is turned green: people wear green clothes, drink green (?!) beer and, in various cities, like Chicago, even rivers are dyed in bright emerald green. Yup, this color is a synonym to Ireland and St.Partick's day for many people.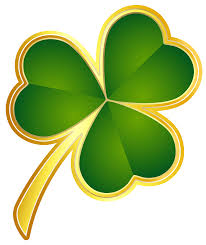 The most prominent symbol associated with St. Patrick's Day is the shamrock, which is a kind of clover. Patrick himself adopted the shamrock, a plant held sacred by the Celtic Druids, to explain to pagans the concept of the Trinity. The holy trinity is the Father, Son and Holy Ghost which Christians know all 3 stem from the same 1 God – 3 in 1 like the Shamrock plant – 3 leaves from 1 stem. If you are wearing a shamrock you can claim Good Luck or Blessings. The tradition of the Shamrock still remains although most of the people don't really know the reason behind it, but it still means Good Luck. To whoever wears it or receives it.
The name leprechaun comes from the old Irish word "luchorpan" which means "little body."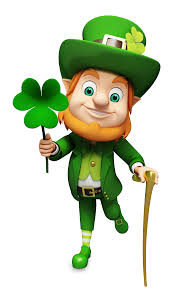 A leprechaun is an Irish fairy who looks like a small, old man about 2 feet tall. He is often dressed like a shoemaker, with a crooked hat and a leather apron.
According to the legend, leprechauns are aloof and unfriendly. They live alone and pass the time making shoes. Leprechauns are believed to possess a hidden pot of gold. If you can catch a leprechaun, he must tell you where his pot of gold is hidden!But pay attention – this creature is so fast that if you dare to blink with your eyes, it will vanish immediately and all hopes to get rich will be lost. Treasure hunters can often track down a leprechaun by the sound of his shoemaker's hammer.
Hence, the leprechaun is believed to bring good luck and fortune. So if you need a bit more good luck to start your season off, invite a Leprechaun to accompany you throughout the day. They are packed with good luck – and are kind of cute!
Another of Patrick's most celebrated accomplishments is the introduction of alcohol to Ireland, which has had a profound and long-long-lasting effect on that culture. Of course, one of the most popular traditions that go only with St. Patrick's Day is the drinking of, particularly green ale. You already know very well that green is the color of the day! For this holiday, there should be no bar or tavern which does not add some green food coloring to a keg of draft beer to serve mugs of tinted beer to its customers.
And of course Irish cream and Irish Whiskey ought to be available too. Just make sure the kids get green lemonade or Sprite instead of green ale!
The first St. Patrick's Day parade took place in New York City on March 17, 1762, and largely consisted of the Irish soldiers serving in the British military. The festival's popularity in America is due to the country's large number of descendants of Irish immigrants. Approximately 36 million people living in America today claim to be of Irish descent. During the 18th and 19th Centuries, thousands of Irish men and women left Ireland to escape famine and to seek a better life in America. It comes as no surprise, therefore, that the cities with the highest numbers of Irish-Americans, such as Boston, Massachusetts, and Chicago, Illinois are well-known for their celebrations on March 17th. Many families return to Ireland each year and stay in holiday cottages or come on caravan holidays to celebrate this special holiday.
A Day Off for Celebration
In Ireland, where St. Patrick's Day is a national holiday and most citizens are off work, the day is observed with church worship, community meetings, and family dinners. Millions of e-cards and postcards are sent each year. There are parades, parties and mass gatherings and people eat and drink until the late hours of the night.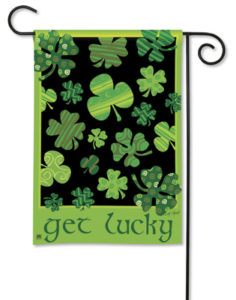 St. Patrick's Day is a day of fun for all ages. For many people who celebrate St. Patrick's Day around the world, it is simply an excuse to drink beer and to toast their distant Irish roots. However, it may be worth remembering the work of St. Patrick and the sacrifices he made in order to take Christianity to the Emerald Isle
Traditional blessings of…
"Leprechauns, castles, good luck and laughter;

Lullabies, dreams and love ever after.

Poems and songs with pipes and drums;

A thousand welcomes when anyone comes…"
…will take straight you to a land of fairy tales, love, and good cheer.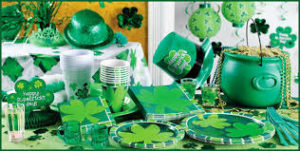 Well, it's almost time for celebrating our Irish roots once again! Don't have Irish roots? Me either 🙂 Celebrate them anyway! Go out with friends and family, drink a pint (or more) of beer and enjoy nice (preferably not green!) food. Whether you are a man or woman, there are lots of ways to put on your Irish waggish face and have some fun on Saint Patty's Day.
And don't forget the St. Patrick's day decorations and some party favors – we all need them to bring the spirit right into the places!