Geek gadgets for Christmas that must see [PART2]
Did you like the 3D Printing Pen, or the Bear Gryll's Ultimate Multi-Tool, or the Selfie Shutter – let me show you 3 more geek gadgets that will bring you the prize for Christmas best gift 2015.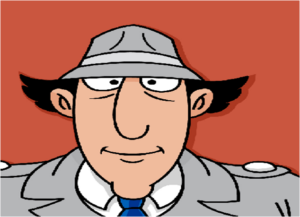 This is big fun! It's kinetic – meaning it sticks to itself, not to you! The futuristic material looks like modeling clay or maybe dark brown sugar, but it's sand actually. A sand that doesn't make any mess around and never dries up completely. It slowly melts like a liquid and feels fluffy as it breaks apart if you rub your fingers through it. If you get it wet, it'll return to the original consistency after being dried; it will mold into whatever shape you choose. It can be used to build small structures and large structures too. It is the perfect decision for your children's play indoor in cold winter days. It's like being on the beach without the mess and sandy dust anywhere you don't want to have. It still recalls of the sunny beach and you can give your kids again the sand toys and shapes from the summer plays.
Kinetic Sand enhances sensory awareness, fine motor skills, and creativity. It is also stress reducing, captures and maintains attention. It is even great for sensory issues and home or professional therapy use.
The product is manufactured in Sweden. The box includes 11 pounds of Kinetic Sand (divided into 5 plastic bags). When you get them, put the sand in a tray (or a table) and fun starts here! No need of instructions. There is no fluid and no place for bacteria to grow. Non-toxic and gluten free. Sticks to itself only and never dries out completely. Exceeds all US and European standards for safety. Causes minimum mess. But since it is actually sand (no matter kinetic or what) don't go astray that you'll never ever clean grains of sand left behind here and there. Fortunately, it's so easy that won't make any effort for the experienced mothers. Spending $50 for a long-term enjoyment for kids (because I promise that your kids will enjoy long time ahead) is wonderful nowadays. Even if the volume goes down during play – some being spilled, thrown, eaten by the dog (please note that dogs love this stuff), etc. , you can buy extra – it is not expensive pleasure.
In case you like colored sand shapes more, the second option – Fun Kinetic Coloured Sand – Kids Friendly – is just for you. Or actually for your kids. I bet you'll get yourself playing with the sand while children are not around. It is relaxing in a strange way. This kids-friendly version is a little bit cheaper but less quantity – includes 1lb (454g) Kinetic Sand (comparing to the 11lbs in the Fun Kinetic Sand kit), 4 Plastic Sand Molds and 1 Plastic Sandbox Tray.
This product is an absolute blast and addictive to play with – for children and adults. It's appropriate for 2 or 3 years and up. Don't wait anymore and go buy it! You and your kids will never want to put it down!
"My 11-year-old is a very sophisticated 'tech' guy. If it does not have a screen – the chances of his enjoyment are greatly reduced! When the sand arrived this week I found him and a friend with kitchen utensils and cookie cutters! What? He has not put it down since. The tactile nature of the sand is amazing". The Kinetic Sand is on the geek gadgets that everyone should try. It is not only my opinion. It is most of the people's. Enjoy now and make one of the best purchases for Christmas!
Touch Screen Gloves
It's cold winter time. Here the strong North wind has the toughest role. I hate wearing hats, but gloves- all the time because my hands are always cold. That also means that if I want to use my touch screen phone I have to take off my gloves. But not if I'm wearing this handy gadget – Touch Screen Gloves.
These extremely comfortable screen gloves are compatible with all touch screen devices on the market. They work great with smartphones, tablets, iPods, digital cameras, eBook readers and more. Indeed, they are so warm that will keep your hands in safety from the cold. They are given as unisex gloves that stretch to fit nearly all hand sizes. Provides excellent 10 finger touch screen functionality for texting. Anyway, the quality of your work depends on the size of your screen and the size of your hand.
I must say that the gloves are very nice and ideal Christmas gifts for family and friends, perfectly fits the winter theme. Two more advantages are that the material of the whole glove allows usage of the cell phones (not only the textile on the fingertips) and the cuff comes down enough inside the coat sleeve and keep out the cold air.
If still wondering about purchasing the Universal Touch Screen Texting Gloves, I will inset that NOW you get what of the most useful and geek gadgets at a really satisfying price and you can still make a good bargain until Christmas with the huge Christmas discount this year.
Laser Stars Indoor Light Show
This Laser Stars Indoor Light Show projector is the absolutely amazing way to turn your room into a small beautiful universe. It has a crystal clear animated star display projector and an AC Adapter. It's adjustable to the size of the projection surface. Covers a lot of wall or ceiling space. It is made to work in a dark or very dim room. The adorable effect will be gone if you light it on in a lit room. The projector is very compact, just over 10 inches tall, and incredibly easy to use.
Actually, this projector isn't an educational tool at all – just a fun light show because there are no real constellations or stars. It is a mood gadget. Just the feeling that you're under the sky and thousands of stars are wandering in random and very relaxing motions and great ambient blue cloud-covered light that could be turned up, down or off. This altogether gives to the Laser Stars Projector the effect of relaxation and even kind of hypnotic. No setup required. But following the instructions strictly –yes! Coz it comes with a 45-day warranty.
It could be used as a part of a therapy or just regular night indoor with the kids. They will be fascinated and will enjoy that really much, even more if you place a tent in the middle of the place and turn on the night sky. Surely it's a device that I would not leave my child alone. The reason is the very powerful laser that could harm children's sight if happens to keep eyes directly on the bulb.
This is one-of-a-kind product, one of the geek gadgets which well worth the price for anyone who is stars-freak. Although the price is quite high, you can get an advantage of the Christmas discount and be a step forward to the dream sky fall in your own room, in a quiet and warm atmosphere.
Check the next 3 gift geek gadgets and gizmos that will gain huge impression this Christmas – for both kids and adults.