Pisces celebrate their birthdays in the time between February 19th and 20th March. If you have a Pisces sign relative or friend, you certainly conundrum by choosing the appropriate gift, starting at the beginning of February.
Choosing a gift according to the zodiac sign of the person you want to please, is always a winning strategy. Evergreen. Which doesn't mean boring, at all. The aesthetic taste and temperament of each zodiac sign determine which the most favorite gifts are.
How can we impress our friends and loved ones according to their zodiac sign?
Easy!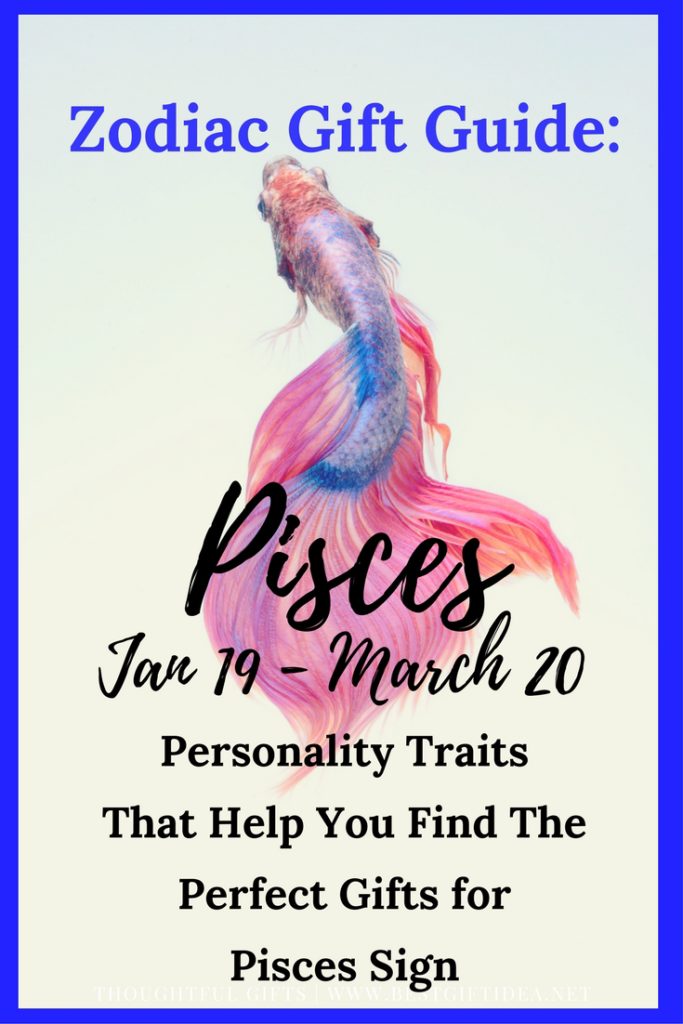 Whenever we have to pick up the ideal present for a birthday, holiday, or just because, the zodiac sign can reveal some personal traits, characteristics, preferences that allow you to choose a gift one step closer to one's personality. No matter the recipient believes in astrology or not, the importance of giving a compatible birthday gift cannot be overstressed.
**  This following post contains some affiliate links. Despite that, the written in here is honest and based on my own opinion or/and experience, research and wish to share my findings with you! 
There are many fantastic gift ideas for Pisces, as Pisces sign is one of the Water signs of the zodiac. But first, let me tell you some brief information about Pisces sign:
ELEMENT

– water

PLANET

– Neptune
MOTTO – "I hope"
Characteristics– active, negative, passive

KEYWORD

– sympathy
COLORS –  blue, pink, light blue

DAY

– Thursday

MINERALS

– sapphire blue, amethyst, pearl and coral

METAL

  – zinc, platinum, aluminum

LUCKY NUMBERS

3,7,10,11

Crucial years –

3, 10, 17, 24,… etc. (in 7 years)

MARRIAGE

– often fish marry twice, especially if the first marriage was concluded earlier. Good alliance with Libra and Capricorn. Also attracted by those born under Cancer, Virgo and Scorpio. Good understanding with Taurus

Their strength:

behavior, full of sympathy for others

TIP

– do not leave others to influence you. You have to follow your own intuition
Fateful mission: To serve the people
Pisces symbol, featuring a pair of fish swimming head to tail in a circle represents life after death or reincarnation.
They LOVE music, movies, books, theater; magic, supernatural, mysticism, reincarnation, spiritualism or the occult.
Yes, that's what Pisces are:
sensitive, intuitive and creative. Pisces are governed by a duality, a struggle of the spiritual soul within the physical body. Sometimes too idealistic and impractical; sometimes too naive. But always intuitive like no other sign of the Zodiac, with an uncommon ability to instinctively respond to different situations and find the right way. ; compassionate; understanding; artistic, sacrificing.
Pisces are sensitive rather than bookish or mechanical. Because of their sensitiveness and vivid imagination, many of these guys are talented in the arts of all types. That powerful creativity is often expressed in music, literature, drama and art.
Pisces love style, luxury and pleasure, and are always ready for new adventures.
And it is not easy to surprise Pisces entirely to their taste, so we selected a few ideas that can really help you out.
Remember That:
Pisces appreciate thoughtful and personalized gifts. And you'll never be wrong with these
7 Successful Gift Themes for Pisces Sign
 1. Romance
The sense of romance is a characteristic of all members of the zodiac Pisces sign – both women and men. Good idea for the romantic Pisces ladies is a
Good idea for the romantic Pisces ladies is a tea-cup set with romantic vintage pattern and for the gentlemen – luxury vintage wine boxes with romantic figures in antique style.
A suitable romantic gift will be a beautiful book of love poetry to carry their imaginative energy.
They likewise take pleasure in presents that tantalize their highly-developed senses, such as great wines and spirits, decadent desserts, and fragrant candle lights.
A romantic night may be the perfect gift for the beloved Piscean. Be sure to provide delicate and scented candlelight. Bonus points if arrange the table in vintage style.  Open a luxury wine. Turn on quietly relaxing music. Give your best to create a relaxing atmosphere to help your Piscean open their senses. They will appreciate that!
 2. Sentimental Memories
Pisces are sentimental dreamers. They love beautiful moments from the past and jealously guard their most precious memories.
One of the best gifts for Pisces are those associated with their memories, such as a beautiful photo album or an exquisite photo frame. And if you want to make a very memorable gift, give this gifted nature photographer a nice digital camera or other photographic equipment.
Pisceans are likewise really delicate and emotional in nature so think about present concepts such as memento fashion jewelry or keepsake boxes, scrapbooks of unique moments together will certainly be valued for a long time
3. Music and Dance
All members of the Pisces sign adore the arts, and one of their favorites is the music. If you're not sure which is your Pisces's favorite style, just give them something to remind them of music and dancing, such as a beautiful and romantic musical souvenir.
The last album of their favorite band is a cool gift for Piscean. But if you create a music selection by yourself, it will be appreciated even more as a super personalized gift. Just be sure to actually be sure about their music preferences bands, style, etc.)
As music is a treat for Piscean ears, tickets to a concert, or simply an interesting unconventional musical instrument makes awesome gifts, too. Another music-related option is going dancing classes. To treat their eyes, a new piece of artwork is always welcome. a
To treat their eyes, a new piece of artwork is always welcome. But tickets to a theater or a dance performance, placed in a vintage ticket box (to make them remember this experience) are other good ideas.
You could also give them art supplies to create their own art and treat their creativity.
 4. Escape from The Reality
Pisces will be especially grateful for the gift that will help them hide from the harsh realities of the world around them. So vacations, spa days, golf packages, rest on the beach and entertainment items are good gift options.
If you have no time enough for preparations, try with a bottle of luxury champagne (optionally with a personalized label), a kaleidoscope or a storybook (again, personalize it!) – anything, just NOT pragmatic and practical. Since this is a water sign, they will delight of salts and bath foam and a shower lotion.
 5. Mysticism
Pisces get impressed easily. And love to fantasize. They love to receive gifts that embody peace and harmony but love reading stories about mysteries and magic.
So another way to intrigue Pisces is to give them a luxury book edition about mysticism, magic, conspiracy. This is especially so true for little Pisces – you can select something from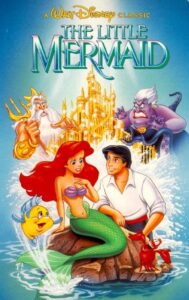 magic (magus or fairy outfit, a puppet from a beautiful fairy-tale or animated cartoon) and you'll never be wrong.
For the ladies, choose jewelry and other ornaments of stone, which can serve as their mascots.
 6. Water
As Pisces sign is representing actually fish, no wonder that they actually like everything concerning …..water and glass!
Pisceans are children of the ocean, so anything relating to water would be wonderful. While bath oils and fragrances will pamper the body, while an aquarium with rare fishes will provide hours of amusement or relax.
A tabletop water fountain will provide a wonderful focal point and the sound of water. If they like to swim, think of accessories they may need.
If they like to swim, think of accessories they may need – swimming glasses, flippers, accessories for surfing, diving, etc.
A stained glass window, handmade vases, coffee mugs, ashtrays, tough spirits in intriguing bottles – all would be appreciated, as well.
7. Jewelry and Personalized Gifts
Jewelry is always a welcome gift. It corresponds perfectly to Pisces' sense of beauty. Gemstones can hold great meaning for them, so be sure you choose one of their favorites. Or at least the lucky gemstones for Pisces sigh. Aquamarines, amethysts and other watery stones hold great fascination for them.
Attention!!!
All Pisces' close friends and relatives (most of all: The Significant One) should never ever forget the birthday!!!
For The Perfect Gift for Pisces Sign

 If you want to make it best with the gift for a Pisces, then organize a surprise birthday party without their knowledge. Be sure of one thing – they will appreciate and remember your efforts and the joy lifetime. Compliments are always part of the ritual so don't forget them, so as the flowers and the beautiful gift wrapping.
Why not go for a more extravagant gift? Make a contribution on their names in a fund-raising campaign. Choose a topic they love. Don't forget Pisces life mission – to serve people. Don't forget what they love – arts, music, water, so choosing a donation on ocean protection or educational classes for disadvantaged children will make your Piscean really proud.
As the sign is representing two fishes, swimming in different ways, Pisces are split between the past and the future. They are not just silly romantic dreamers, but they also have an opposite interest in brand-new innovations as well – photo electronic cameras, video cameras, cellphones.
The characteristics and personality traits of a Pisces man and a Pisces woman are not much different from each other. Keep in mind what you've read just now about the Pisces sign and you'll choose the perfect gift for your Pisces. And check the next on – Aries – in a month. See you soon!