5 Most Common Problems When Choosing The Best Baby Shower Gifts
What do good baby shower gifts mean ? What makes the best baby shower gifts? Will you try to avoid the 5 most common mistakes when choosing the best baby shower gifts? Every mom and her small bundle will appreciate that, trust me!
** This following post contains some affiliate links. Despite that, the written in here is honest and based on my own opinion or/and experience, research and wish to share my findings with you! 
Welcoming a new baby is one of the happiest moments  in someone's life ever! When this is happening to friends of yours the happiness is even twice as much! And one of the first things you'll likely think about is what to buy for a gift.
Having a child is an exciting time for everyone involved, and presenting the mother-to-be with wonderful gifts for her coming bundle of joy can make the occasion even more special. Here are 5 major mistakes to avoid when you're choosing the best baby shower gifts (plus 15 baby shower gift ideas):
1. Not Asking About The Registry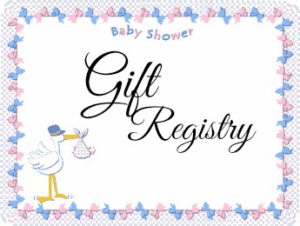 Before you go shopping for the best baby shower gifts, make sure that you've asked the expectant mother if she has a registry. This way, you don't have to spend time deciding on the right gift. The mother-to-be has an exact idea of what she needs for her baby. And when you get a gift from her register, you can be sure that she'll love the present (or she needs it, at least).
2. Not Being Practical
If the mom-to-be doesn't have a baby shower gift registry, purchase gifts that are practical when it comes to having a baby. Some of the best gifts for baby shower include large boxes of diapers, wipes, and bottles. Or, you can fill a gift basket with baby powder, baby lotion, diaper rash cream and baby oil. These are things that all moms need. And usually, spend much money on them. So there's a good chance that these will be highly appreciated.
If the mother-to-be is a close friend of yours, you can ask her for the preferable baby cosmetic brand. This way you can be extra helpful with your gift and make it one of the best baby shower gifts received at the party.
A lovely way to arrange this kind of gifts is a diaper cake, made by yourself. It is easy if you follow this tutorial to learn how to make DIY diaper cake).
If you don't feel crafty enough (although you don't need some special skills), you can purchase diaper cake at a proper price here. (click on the image below to check prices)
3. Not Asking The Gender of the Baby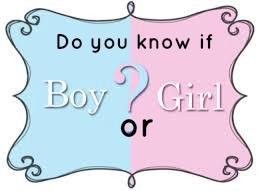 If the mother-to-be already knows the gender of her baby, ask about it before you go gift shopping. Some of the best baby shower gifts are those that help to celebrate the birth of a bouncing baby boy or a beautiful baby girl. This can also help you to purchase presents that are in the color scheme of the baby's nursery, so you should ask about this as well.
If the parents don't have a nursery design at the time of the shower, gender-neutral crib bedding in earth tones or yellow makes a thoughtful gift. Or, you can purchase a teddy bear bank , chest of drawers or toy organizers that will look great in a baby boy or baby girl's room.
4. Not Thinking Outside the Box
Do your best to be creative when it comes to the best baby shower gifts. Instead of simply getting an adorable outfit for the baby, purchase some educational DVDs or books that may be appealing to the new bundle of joy. If you know that the expectant mother wants to make her own baby food, a baby food maker and baby recipe book makes a great gift.
Depending on how well you know the mom-to-be, an unconventional yet useful gift is heartfelt and thoughtful.
If you are a handy person, you can make a great and pretty creative baby shower gift with your bare hands, such as Baby Diaper Cake.
5. Not Thinking Ahead
Finally, remember that the new baby won't stay tiny forever. Actually, babies grow really fast, believe me. Show the mom-to-be that you're thinking ahead. Buy clothing that the little can wear six months of a year from now. Chances are everyone will be purchasing newborn-sized clothing (0-3 months), but since babies grow so quickly, the infant won't be able to wear many of these gifts for long. When you think about the future, the mother and child can remember your kindness for much longer.
You can find tons of baby products for the next baby shower you are invited. But as a mom, I've come up with a great selection of  non-toy baby gifts that my daughter received (and I still make use of them one way or another) – you can check it here.
For getting some extra ideas for the best baby shower gifts ever, simply visit my Gift Shop or use the Gift Finder tool here.